The goal of this application-note is to guide the user in the correct installation of the Anaconda3 Python package and all the StarDist modules.
StarDist is a cell/nuclei detection algorithm, based on the deep learning approach, for microscopy images with star-convex shape priors.
More information can be gathered from the following articles:
Star-convex Polyhedra for 3D Object Detection and Segmentation in Microscopy.
Cell Detection with Star-convex Polygons.
WARNINGS :
Vision4D runs the deep learning applications (e.g. StarDist) using external and independent Python libraries and tools produced by third parties.
These tools must be installed by the user under its responsibility, strictly following the instruction on this document.
Arivis has tested the setup protocol on several computers, however, due to the different and not predictable hardware and software configuration of each computer, the results can be different case by case.
Therefore, arivis declines any responsibility concerning the correct tools installation and setup on the user computer.
arivis cannot be blamed about any malfunctioning or failure of the deep learning environment setup.
arivis will not give technical support on the setup task as well as on any deep learning application.
Both activities are totally on the user charge.
arivis also declines any responsibility about the scientific results gathered from the deep learning application.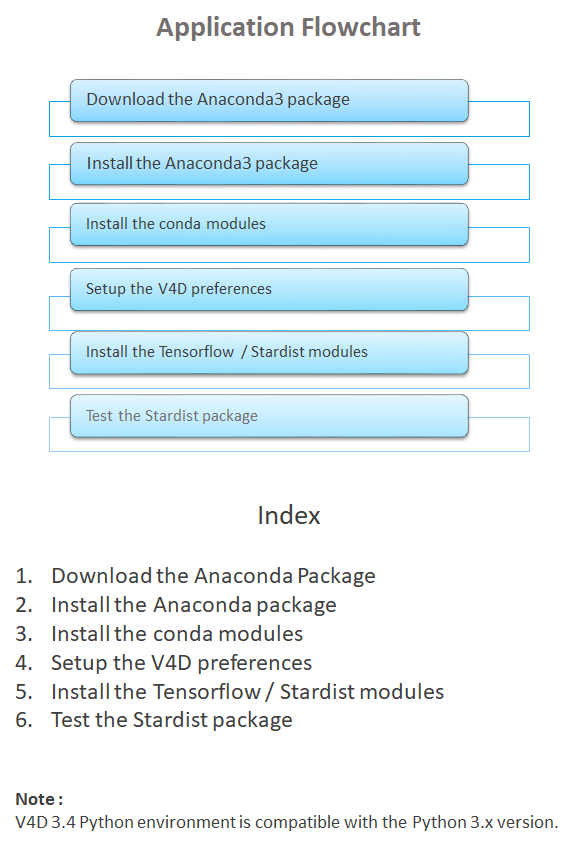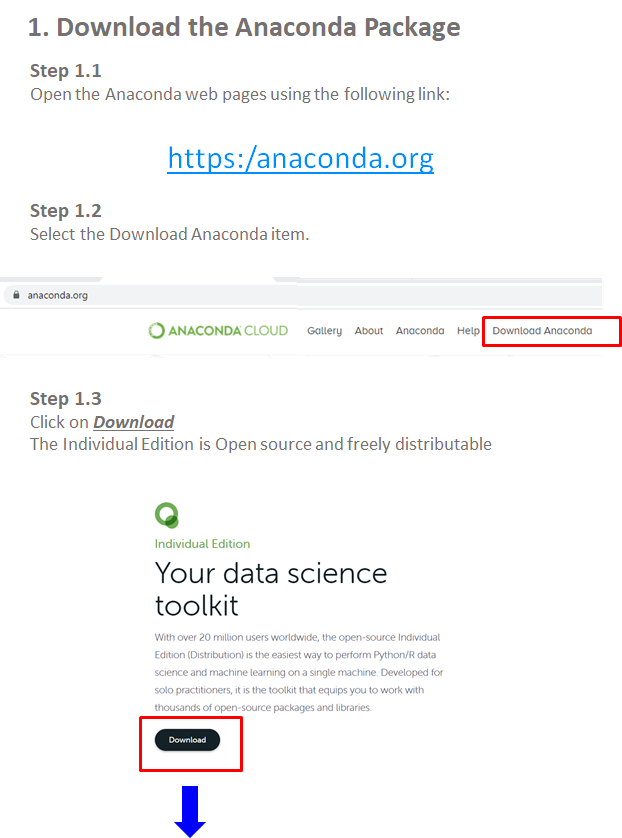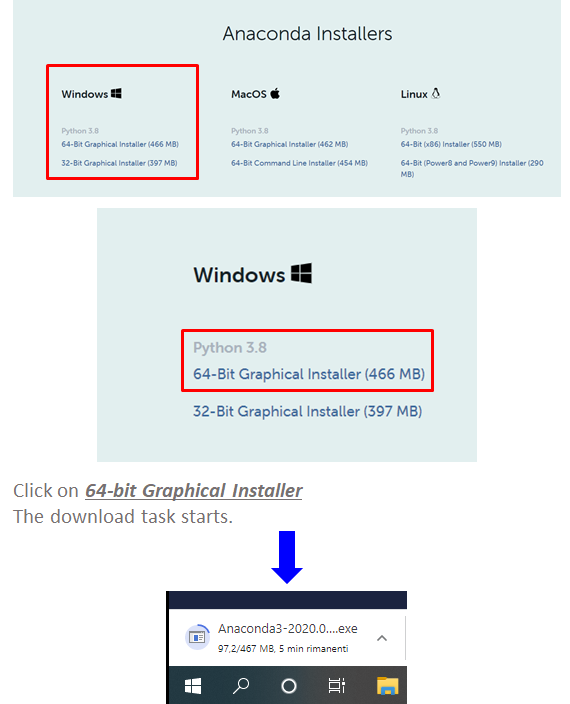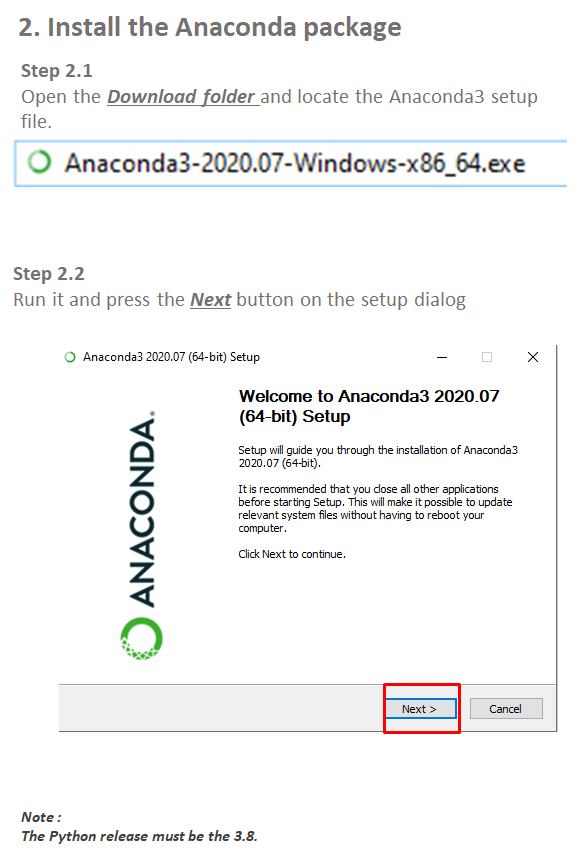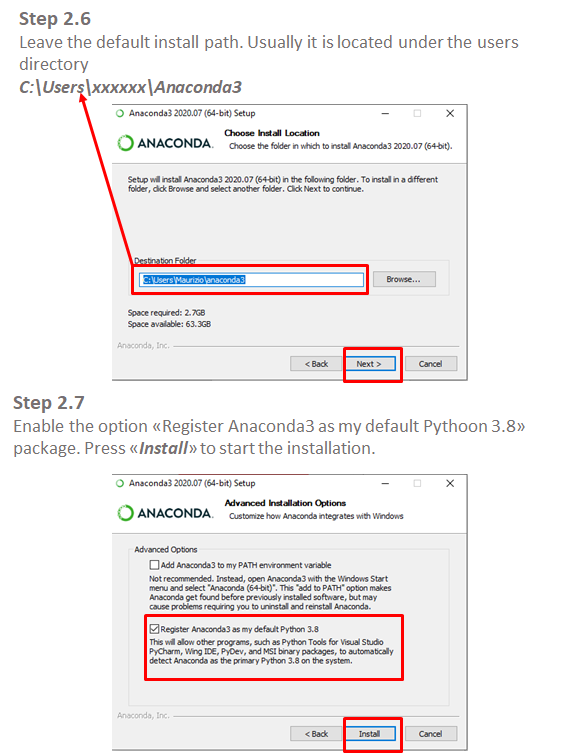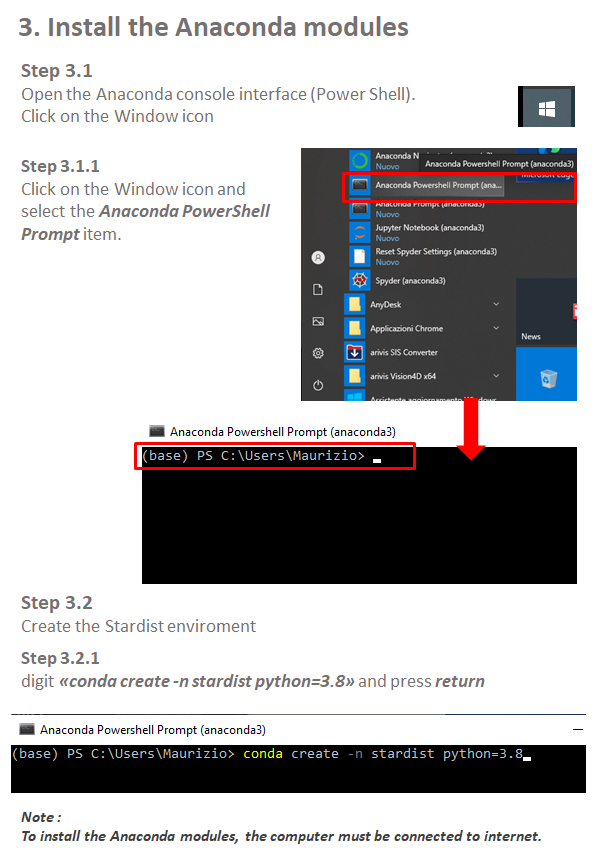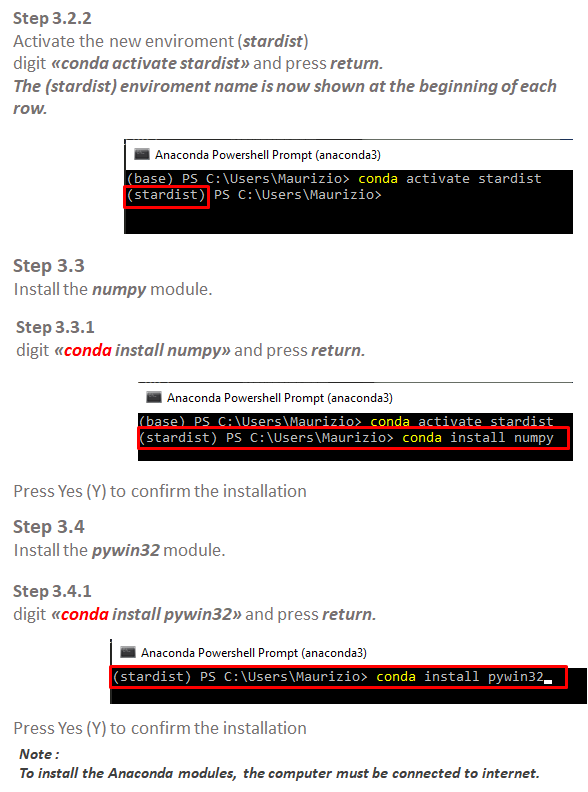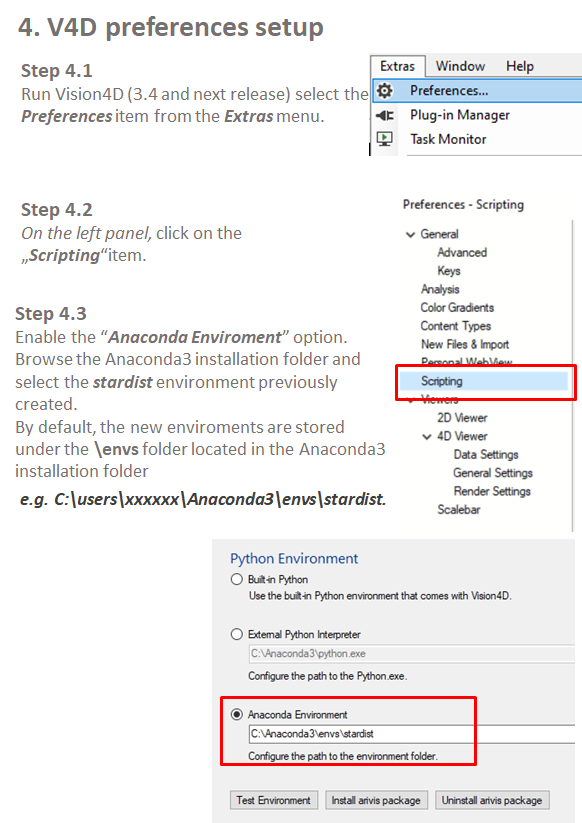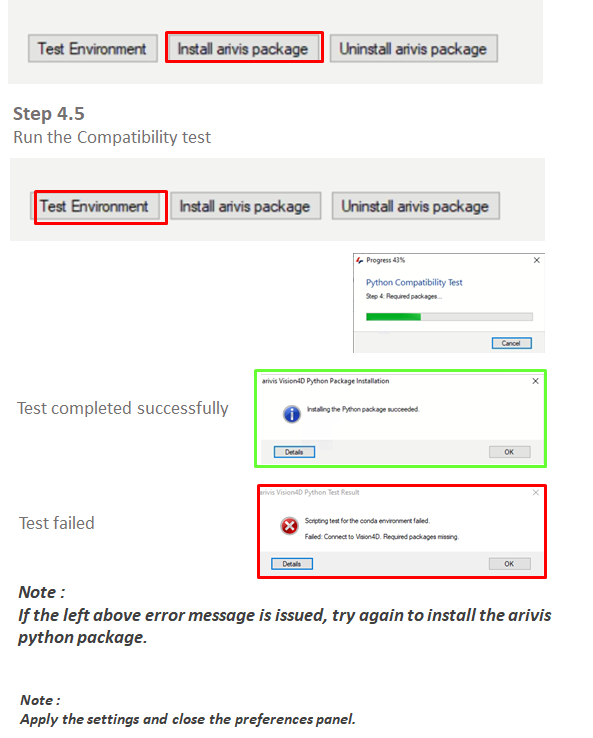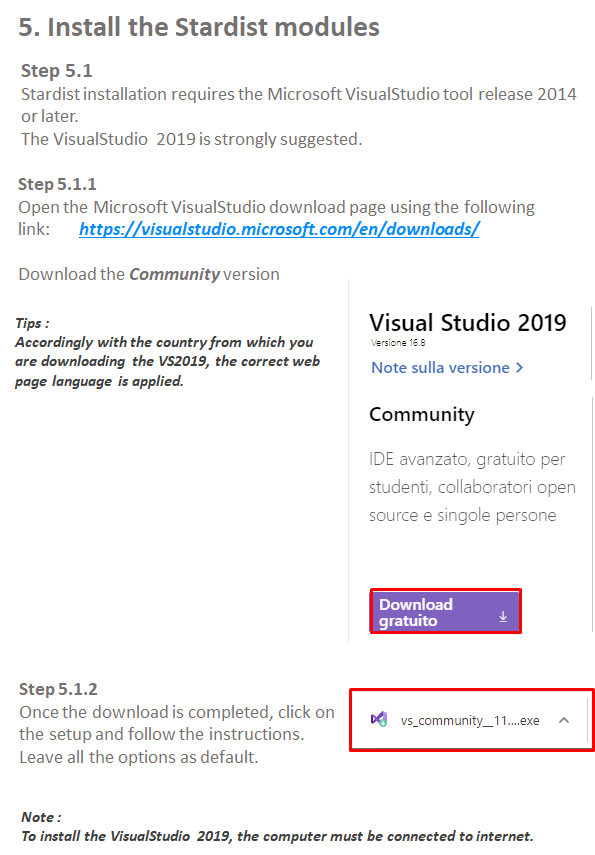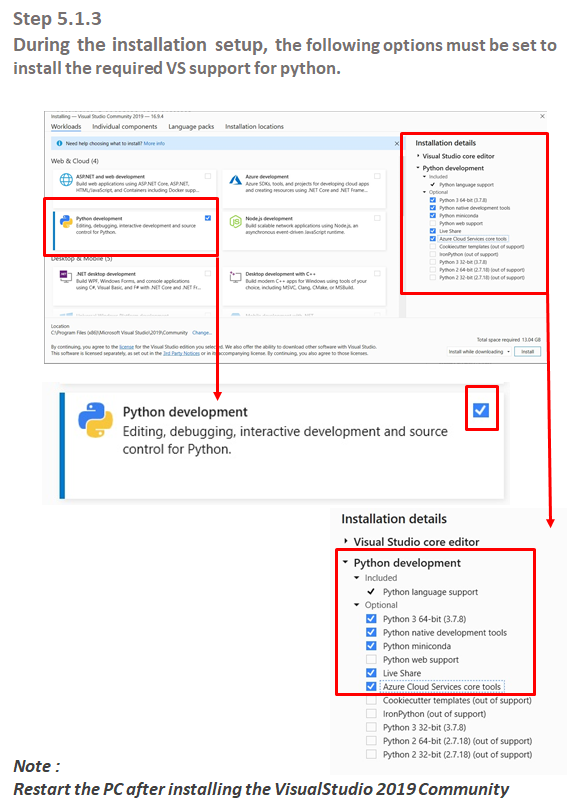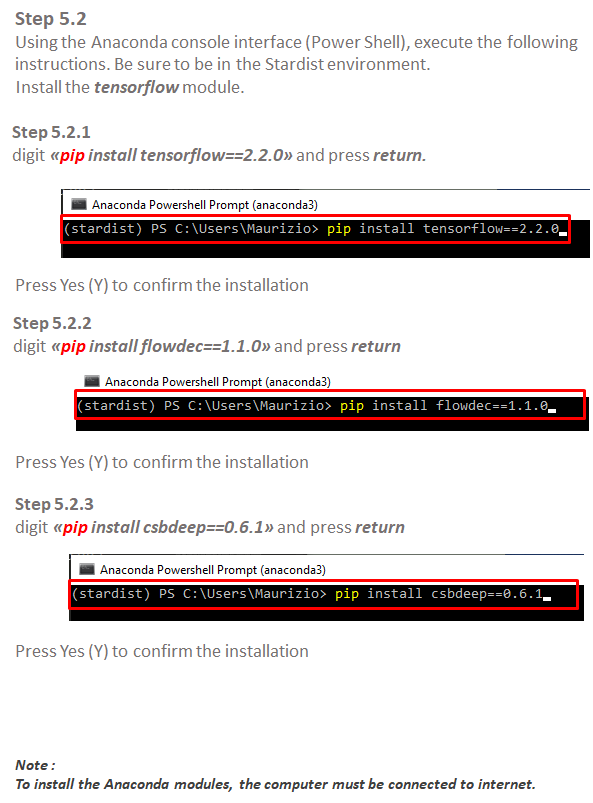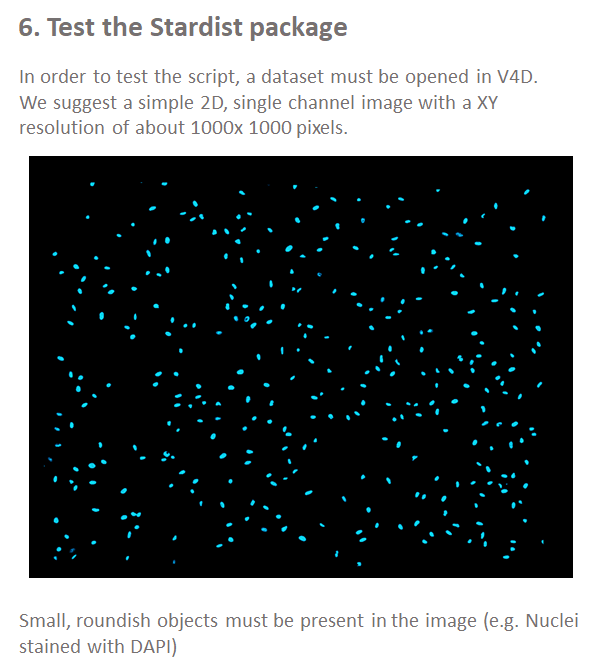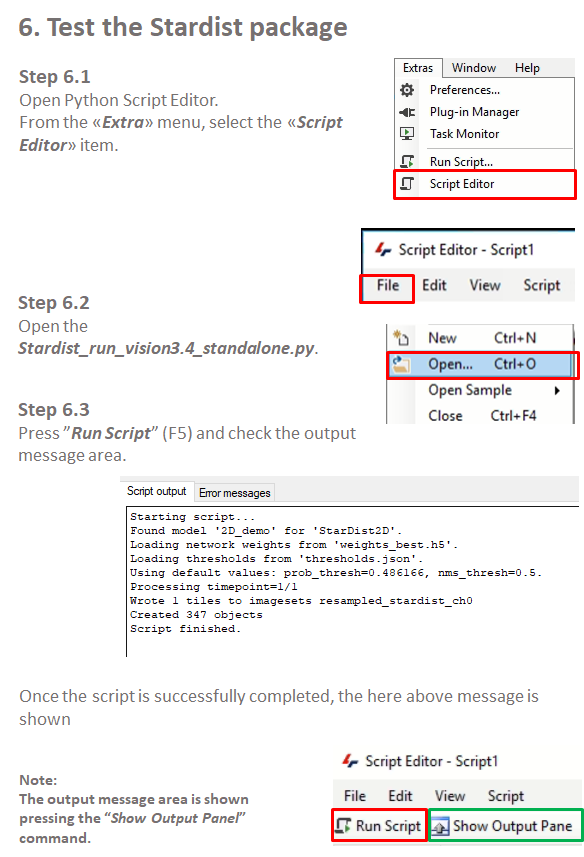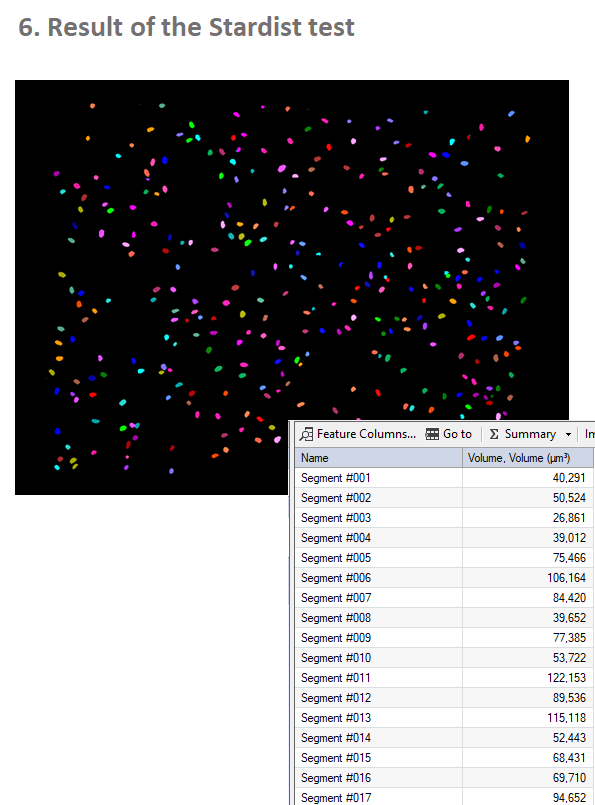 Download Full "How to install Anaconda3 setup for StarDist» PDF
NOTE:
A startup package, including the python script, the technical instructions and the test image is available on request.
Contact the arivis local area sales manager to get more information about how to get the python script mentioned here.
Contact the arivis application support to receive additional technical details about the topic described in the application note, or how to adapt the application workflow to your requirements.